Businesses are being forced to change the way they are working during Coronavirus. 
Due to the lockdown, companies are being forced to work remotely and rely on digital solutions. Pubs are becoming takeaway joints, retail clothes shops are now selling products online, in general, are having to adapt to the current circumstances.
Alongside the COVID government measures to help the business survive, companies serving the small business community are offering discounts and deals to help them get through these unprecedented times.
We have compiled a list of these discounted business tools to help cope with these changes during Coronavirus and a breakdown of how these tools can help your business.
Read on for a breakdown of the business software tools on offer, their features and how much you can save by signing up now.
The tools are broken down into the following categories:
Communication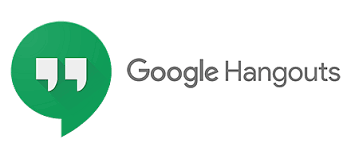 Google has made the premium version of its video conferencing tool available to help businesses working remotely stay connected during the lockdown. 
Main features:
Video conferencing 

Instant messaging

Screen-sharing 
This offer is valid until the end of September. Pricing for this product starts at £4.14 per month per user, so if you register now, you'll be saving more than £20. 
Find the features of Google Hangouts, and how to claim your offer here.   

Business software providers, Zoho, are offering free access to its remote working tool, Zoho Remotely. Zoho Remotely improves work productivity by offering a complete suite of web and mobile apps to help you communicate and collaborate.
Main features:
Video conferencing 

Work collaboration tools

Screen-sharing
Receiving access to Zoho's remote working app starts from £7 per month. The service will remain free until 1 July. Sign up now to save £14. See here for details.

Microsoft is offering a free six month trial of Office 365, including Teams. Microsoft Teams is a teamwork hub, perfect for companies working remotely that require employee collaboration. 
Main features:
Online video and audio calls

Collaboration on Office documents

Screen sharing
Microsoft Teams costs from £3.80 per month, meaning that if your business signs up for the six-month free trial, you'll be making a saving of £22.80. 
It should be noted that registration requires an annual commitment. If you're looking for a completely free option, consider the options above. 
Find details of the special offer here. 
Social media/ Marketing

Social media management platform Hootsuite has made Hootsuite Professional, a plan designed for small businesses and entrepreneurs available for free to all small businesses until 1 July. 
Hootsuite software helps businesses to organise their various social media platforms. Compatible with Facebook, Twitter and LinkedIn, Hootsuite's scheduling tools allow users to schedule content to be published automatically, months in advance. This makes it perfect for businesses looking to ramp up their social media efforts during lockdown.
Main features:
Hootsuite Professional starts at £25 per month, so you can save up to £50 by registering now. To sign up, visit the Hootsuite website. Hootsuite is also running a separate promotion, offering a free 30-day trial to its professional plan. You can redeem the offer here. 
If you wish to continue using Hootsuite once the discount has ended, you can use their free plan. This plan limits users to 3 social profiles, and 30 scheduled messages.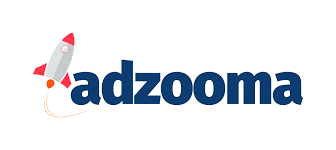 Adzooma, the social media marketing tool, is providing full free access to small businesses until 1 June. If you're using paid social media advertising to promote your business during the lockdown, Adzooma is great for optimising and managing your ads. 
Main features:
Ad creator

Manage campaigns

Google analytics
With this current special offer, you can access each of Adzooma's plans free of charge. The cost of these plans ranges from £99-£799 per month. Find a comparison of each of their plans and how to sign up here.
Ecommerce

Ecommerce platform Shopify is available for a free 90-day trial. With a lot of businesses going digital for the first time during the lockdown, Shopify offers an alternative, cheaper DIY solution to agencies. The platform is simple to use and anyone can build their website on it.
You can use the software to create a website to sell, ship and manage products. It is a great tool for small businesses looking to continue selling their products during the lockdown. 
Main features:
The lowest-cost plan for Shopify starts at £29 per month. To start your 90-day free trial and make a saving of £90, visit the Shopify website.
Finance

Popular software provider Sage is offering a six month trial of Satago Standard, their finance management tool. If you manually process your receipts currently, claim this offer to simplify your invoice system. The tool offers various features to manage your finances effectively. 
Main features:
Satago standard is priced at £25 per month. Registering for the full duration of the six-month trial will earn you savings of £150. For a comparison of the features of the different plans and their prices, follow the link.
Keep an eye on this blog for regular updates on free resources available to help your small business.
Businesses looking to offer cashless payment services in light of social distancing guidelines can use the iZettle pro app, built for tablets, free of charge. The app, designed for small businesses in the hospitality sector, allows businesses to take payments via a tablet. 
Main features:
Card and mobile payments

Sales reports

Tableside ordering
iZettle have suspended subscription fees for their card payment app until further notice, saving users £35 per month, per tablet. Visit the iZettle website to register. You can also sign up for a 7-day free trial of the app here. 
This article is a collection of popular software solutions for small businesses during Coronavirus. If you're a software company with a free tool, contact us on Twitter if you'd like to be added to the list.