Keeping your residential care home on an even financial keel may prove challenging. Not only may you face the day-to-day pressures on your precious working capital but may also have to cope with unexpected expenditure on, say, price increases in your supplies and catering budgets; higher prices charged by other suppliers; or perhaps, an unplanned-for tax bill.
Looking for Residential Care Home Finance?
We have a wide range of finance options for existing businesses looking for working capital or equipment funding. We can also help with staff costs and more…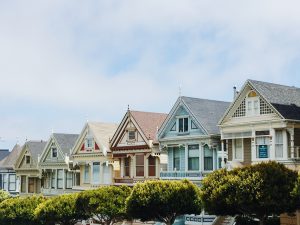 How we can help you with residential care home finance
We are business owners committed to helping other business owners by lending our own money to suitable borrowers. We can help you find a residential care home finance – even if you have been declined business funding elsewhere.
Cubefunder's residential care home finance may help by providing:
fast, affordable residential care home finance to meet unexpected costs or for business expansion;
unsecured, fixed-rate, short-term loans that keep the accrual of interest charges at an attractive rate;
loans to cover the monthly salaries of your medical and non-medical staff;
a capital cash injection that lets you refurbish your residential home to the modern-day standards expected by your clients and demanded by local authorities.
How Cubefunder works
When you are running a residential care home, you have your hands full enough already without having to spend time and precious resources devising the business plans and detailed cash flow analyses any bank is likely to demand in support of an application for a business loan.
So, at Cubefunder we do things quite differently – more simply and speedily. We can give you an almost immediate decision in principle on any request for a business loan. And, if your formal application is approved, can deliver the requested funds directly to your company bank account within a matter of 48 hours or so.
We are entrepreneurs just like you, so understand the need for flexibility, bespoke solutions, and timely finance that is delivered with the minimum of fuss and bother.
Our fixed-rate, short-term, unsecured loans are repayable in equal monthly instalments which remain the same throughout the term of your loan – so you know exactly how much to budget and you have the reassurance of knowing that every repayment reduces the outstanding balance.
We work with you to ensure that the residential care home finance solution matches your particular needs and circumstances – rather than expecting you and your business to comply with the strict and rigid rules and obligations frequently demanded by banks.
Reasons why you may need residential care home finance
The care homes sector generates significant turnover – a report by the Competition and Markets Authority put its worth at some £15.9 billion annually, with around 5,500 different providers in the UK, owning around 11,300 residential care homes (of which approximately 95% is provided by the independent sector).
Yet, as the owner of a residential care home, you are operating in a financially challenging environment, yet one in which your residents, their family, local and national government all take a keen and often critical interest.
The standards of care you are required to deliver and the facilities and amenities you need to provide are becoming more and more onerous – and, therefore, ever more expensive to fund.
Refurbishment funding
As each new round of heightened standards is imposed, you may need to adapt and remodel the care home itself to meet those requirements. The demand on your current balance of working capital may be prohibitive, so refurbishment funding – by way of a business loan from us here at Cubefunder – may offer an appropriate and timely solution.
Residential care home payroll costs
Payroll costs are likely to be one of your significant headings of ongoing expenditure – salaries for everyone from nursing staff, care attendants, catering staff and cleaners, and so on.
Little wonder, then, that there may be times when tight cash flow margins and critical working capital balances make payroll payments more than a little difficult. If the alternative is dismissing essential staff, our payroll finance funding is likely to offer a more than welcome solution.
Expansion finance
Of course, business finance isn't just there for helping it run smoothly or to provide cash injection when you have a financial hiccup – it can help your business grow.
Your residential care home may be doing so well that you may want to expand your service. If that is the case, then at Cubefunder we can help you grow your business with expansion finance to perhaps acquire additional property or the acquisition of a rival firm in your area.