If you are a restaurant owner looking for finance – or perhaps you have been looking elsewhere and had applications for restaurant finance declined – come to us here at Cubefunder to discuss your requirements.
We are eager to help. We lend our own money, and as business owners, ourselves, are on a mission to help other business owners.
Looking for Restaurant Finance?
We have a wide range of finance options for existing businesses looking for working capital or equipment funding. We can also help with staff costs and more…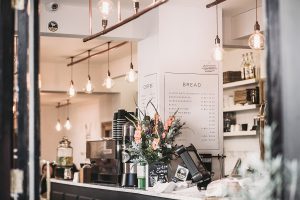 How Cubefunder can help you with restaurant finance
Running a financially successful restaurant can be a challenge. Not only is there the constant stress of maintaining a positive cash flow, but your everyday working capital is likely to be under constant pressure from the unexpected – an unscheduled rent increase, for instance, increases in the prices of the food and products you need to buy in, or a long-delayed tax demand.
Here are just some of the ways Cubefunder may help with the restaurant finance you need:
if your restaurant is looking a little tired and worn, why not spruce it up with a refurbishment loan?
if it's time to modernise and re-equip your kitchens, this might be done with an injection of funding to carry out a customer-enticing makeover;
if the dreaded VAT bill is due soon, why not arrange a VAT loan and put that particular worry to bed?
unsecured, short-term, fixed-rate borrowing may provide that critical extra finance to turn around a failing restaurant into the town's latest hotspot.
How does Cubefunder do that?
We do business loans differently – and the difference might provide just the solution to your restaurant finance needs.
We make sure that our loans suit you the borrower – we do not share many other lenders' insistence on making you comply with a set of rigid rules and procedures. You do not need to spend precious time and resources drafting elaborate business plans or cash flow forecasts.
Instead, we have streamlined our application procedures to make it simple, straight forward, and fast to receive the finance you need. We'll give you an almost immediate decision in principle on your first enquiry about restaurant finance. If your formal application is then also approved, we transfer directly to your company bank account the funds you requested within the next 48 hours.
Since we add a single fixed cost of credit to your loan, you know from the very beginning how much you are going to pay in equal monthly installments throughout the three to 12 months of your loan – and every payment reduces the balance outstanding.
Reasons why you may need restaurant finance
When you are working in the hospitality industry, you know that public tastes may change in an instant. The restaurant you have been running, with a steady buzz of customers most days of the week, might suddenly become unfashionable or fall from favor.
That might be the time to change the concept of your restaurant – to reflect changing tastes in eating out – by giving both the front and back of the house a makeover. But makeovers cost money, of course, and that is likely to be in reasonably short supply even for a restaurant that has been rumbling along quite nicely.
Restaurant finance offers an external source of funding that is unsecured, fixed-rate, and short-term (so you are not left with any long-term accumulation of debt and steadily mounting interest repayments):
Refurbishment finance
front of house refurbishment is very much a question of concept and fashion, of course;
your flair and imagination as a restauranteur are likely to take care of the look, while refurbishment finance may provide the funding needed;
back of the house, your kitchens need to comply with a whole host of more practical demands – such as risk management, health and safety of kitchen staff, and food safety;
Kitchen appliance finance
many of those risk and health and safety concerns may be addressed by modernising and upgrading your kitchen appliances and equipment;
simply choose the amount of kitchen appliance finance you may need and bring the equipment available to your hardworking staff thoroughly up to date;
Stock finance
any change of concept or any refurbishment of your venue is unlikely to amount to much unless you have the food and drink available to serve to your customers;
stock finance offers a means of short-term borrowing to ensure your shelves, pantries, and cold-stores are suitably replenished.
Expansion finance
Finally, your business may be so successful that you want to expand by acquiring additional premises, for example. We'd love to help your business grow, so be sure to ask us here at Cubefunder about your restaurant finance options.
Looking for Restaurant Finance?
We have a wide range of finance options for existing businesses looking for working capital or equipment funding. We can also help with staff costs and more…