Do you own a shop and need finance? Perhaps you have been declined previous applications for that business finance? Then don't worry – Cubefunder can help you. We lend our own money and have built our service on the strength of helping shop owners just like you get the business finance they need.
Looking for Shop Finance?
We have a wide range of finance options for existing businesses looking for working capital or equipment funding. We can also help with staff costs and more…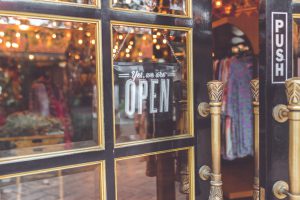 How Cubefunder can help you with shop finance
As alternative business finance providers, we understand just how much funding for a business is often needed. It might be to boost your everyday working capital to meet those unexpected bills – for everything from stock to tax liabilities – and increase in business rent, or the need to refit and restock your shop.
Here are just some of the reasons for considering a business loan from us:
we can provide fast, affordable shop finance;
for a PAYE loan, for instance, to cover your monthly salaries;
to provide the capital finance to invest in refurbishing and refitting your shop;
we offer fixed monthly repayments that give you – and your cashflow – peace of mind; or
benefit from a cash injection to boost your business.
How Cubefunder works
Our aim is to ensure that your loan matches the needs and requirements of you, the borrower, rather than trying to bend your needs to whatever set of rules and restrictions are imposed by the rigid practices of any bank.
That means getting you access to the capital you need fast – without you having to spend weeks preparing complicated business plans or cash flow projections. We know that the success of your shop depends on your having quick access to the capital you need for maintaining your current trading activities and ensuring future growth.
Your business loan comes with a fixed cost of credit, which you know from the very start, confident in the knowledge that every repayment you make reduces the outstanding balance of your loan.
Applications may be made entirely online or by phone – and if you need step by step help, we can talk you through the application process while you are in your shop.
Whichever way you choose, you are dealing with the decision-makers at Cubefunder – entrepreneurs just like you who actually run a business and who share your interests in getting the most suitable loan for you and your enterprise.
Reasons why you may need shop finance
Most people – including the government – recognise that the shops that line any high street and beyond are at the very heart of a thriving community and its local community. Those shops create jobs, and themselves help to support other small businesses by injecting billions of pounds every year into local economies.
That's why the government launched its Future High Street Fund at the end of October 2018.
Like many other shops, however, your business is unlikely to survive on that publicly-funded support alone. Your needs for shop finance are likely to be rather more immediate – and often more frequent – for a whole range of essential business goals and activities, such as:
Refurbishment finance
customers recognise the faded glory of a tired and struggling shopfront as they quickly walk on by;
to recapture the interest and loyalty that your business deserves thorough spruce up may be called for – and to achieve that goal you are likely to need the capital boost provided by refurbishment finance;
you may be surprised how a relatively small loan may go such a long way when it comes to refurbishing your shop both inside and out – and we have business loans from as little as £15,000 right up to as much as £100,000;
Stock finance
there is little you can do to boost your business and its turnover, of course, unless you have the stock on the shelves of your shop;
but re-stocking those shelves costs money and an investment which you might be unable to afford without the helping hand of stock finance – in the shape of a short-term, fixed rate, unsecured loan;
E-commerce finance
stage your own fight-back against the current exodus of customers from the high street in favour of internet shopping by creating your own online presence;
for whatever investment might be necessary to complement your trading by also bringing it online, we can offer tailor-made e-commerce finance solutions to give you that extra edge.
Tailor-made, bespoke shop finance solutions, created specifically with your own shop in mind, may reopen the doors to successful trading on the high street or elsewhere.
Just give us a call or visit our website today and discover just how Cubefunder can help.