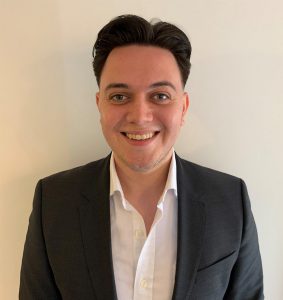 What's your role at Cubefunder?
What's your role at Cubefunder?I am the Business Development Manager at Cubefunder. My daily duties vary from visiting our clients in the South of England, and Wales to handling enquiries from our Introducers/Brokers. Each day presents a new challenge or a new place to see, this helps to keep everything feeling fresh and motivates me to keep learning and evolving in my role.
Describe your typical day?
My typical day involves reviewing applications at the final stage before the visit. I will contact them and answer any questions they may have at this stage and will organise a suitable time to visit them at their place of business. On the visit, I get to truly understand how their business operates and what their business needs. I use this information to provide a tailor-made funding solution specific to their business requirements.
What do you enjoy about working here?
Absolutely everything, I enjoy the high pressure, I enjoy meeting the customers. I enjoy working with the team we have here. I really like the opportunity of visiting small business owners all around the country who are all responsible for the countries economy. As our customers are all over England and Wales, it has given me the chance to go and see places I would have otherwise never seen.
What would you be doing if you didn't work here?
In a previous life, I wanted to be an actor or entertainer. If things had gone a little bit more my way and if I maybe thought I was good enough I would have pursued it. Either way, I think I would have ended up as a stand-up comedian as I enjoy making people laugh and having a good time.
What superpower would you like to have?
Extremely fast running, supersonic running speed so that I can run on water.