If you're the owner of a salon it may be difficult raising the business finance you need – you might even have had previous applications for funding declined. That's why you might want to come and talk to us.
We are business owners just like you and have built our brand on helping businesses with the funding they need – whether to provide a cash injection or to enable business expansion.
Looking for Salon Finance?
We have a wide range of finance options for existing businesses looking for working capital or equipment funding. We can also help with staff costs and more…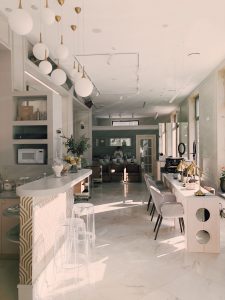 How Cubefunder can help you with salon finance
Since we are also entrepreneurs like you, we understand the pressures on your working capital and cash flow balances – bills that come out of the blue, for your supplies, materials, or stock, increases in business rents, or your tax bills, for example.
Our salon finance is designed to provide you with the help where you might need it the most:
the capital finance for refurbishing and remodeling your salon, for instance;
a simple cash injection to breathe new life into your business, perhaps for training;
a PAYE loan to help cover the salaries of your salon staff.
We believe we offer fast, affordable salon finance that comes with the peace of mind given by fixed cost monthly repayments.
How Cubefunder can work for you
The people here at Cubefunder who are making decisions about your salon finance are people who actually run a business themselves. That might lend you the reassurance that the outcome of your loan application will be suitable for you and your business.
Our approach to finding suitable salon finance is guided entirely by fitting the loan to suit your needs and requirements – and not expecting you to adapt your needs to suit the policies and rules of other lenders.
Since the cost of credit is fixed, repayments over the three to 12-month borrowing period remain the same, with the outstanding balance on your loan steadily reducing each month.
Best of all, perhaps, is the fact that our streamlined application process means that we aim to get your requested salon finance to you as fast as possible. We can give you a decision in principle practically straight away and, if your formal application is then approved, the requested funds are transferred directly to your company bank account within just 48 hours.
Reasons why you may need salon finance
As a salon owner, you are working in a highly competitive industry in which you are probably competing with many rival businesses. These include more than 40,000 hair salons (including Afro-Caribbean specialists), 13,000 beauty salons, 3,000 barber shops, 1,500 nail bars, and nearly 1,000 mobile beauty therapists.
Only through constant innovation and reinvention of your salon are you likely to keep up with the competition – but that, of course, takes investment and investment takes money.
Finance for beauty supplies
You might need a business loan for your salon, for example, simply to ensure that you have all the latest, in-demand beauty supplies requested by your discerning customers. When your hard work and effort is finally paying off with customers filling every page of your appointments book, the last thing you want is a dwindling supply of essential stock to meet their every need.
Stock finance
A stock finance loan may enable you to ensure that you maintain sufficient supplies and beauty treatment preparations. Salon finance by way of a fixed rate, unsecured, short-term loan may be the answer to your prayers by ensuring that you never face any embarrassing – and costly – shortfall.
Salon refurbishment funding
The very purpose of your business lies with beauty treatments for your clients – but what about a complete facelift for your salon itself? An eye-catching and inviting storefront and welcoming interior may have existing and new customers queuing at your door to give your business a real boost – helping you grow not just the financial success of your business but enhancing and underscoring your reputation and standing in the local community.
Short-term, fixed-rate, and unsecured refurbishment finance may provide all the funding you need – with loans of anywhere between £15,000 and £100,000 likely to prove more than adequate for giving your salon a complete and modernising makeover.
Looking for Salon Finance?
We have a wide range of finance options for existing businesses looking for working capital or equipment funding. We can also help with staff costs and more…